Diamond Platnumz – Haunisumbui
Download Mp3 Diamond Platnumz Haunisumbui, The Rolls Royce Musician From Africa, CEO & MD of WCB_Wasafi, Diamond Platnumz releases this new masterpiece – "Haunisumbui".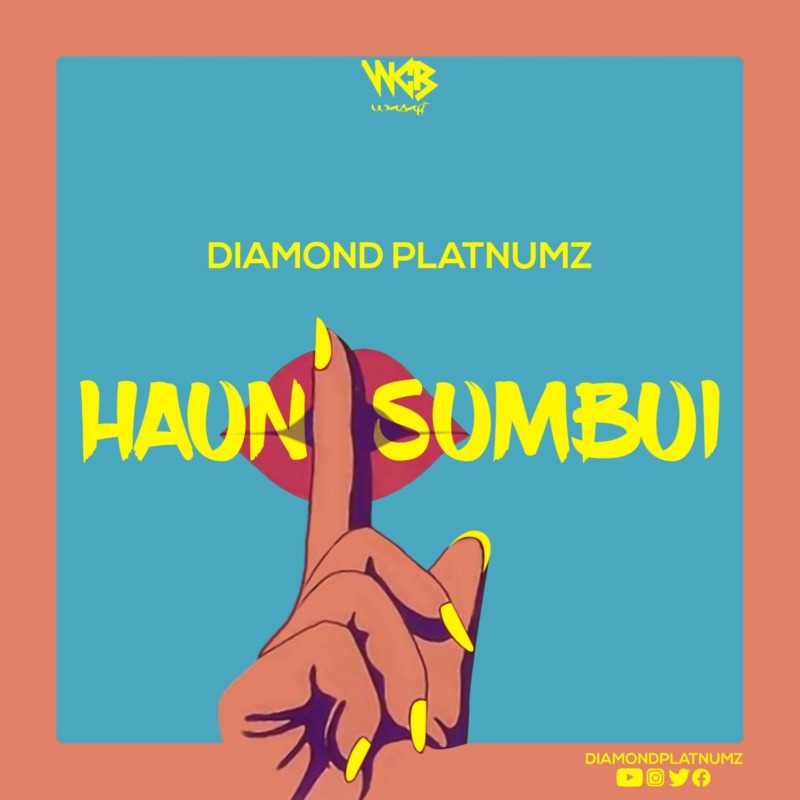 Diamond Platnumz Haunisumbui
SONG NAME – Haunisumbui
ARTIST NAME – Diamond Platnumz
GERNE – Afrobeat
PRODUCED BY – Lizer Classic
ALBUM NAME –
LABEL – WCB_Wasafi
After the successful release of the single – 'ONGEZA', Diamond Platnumz returns with a new jam titled "Haunisumbui". Produced by Lizer Classic….
Listen and Enjoy below
Quotable LYRICS
[Verse 1]
Si Kokoko Si Kandambili
Yani Vyote Havikupendezi
Mwana Ngoko Usonawili
Tope Bin Uterezi
Utaishia Kututabiri Tubomoke
Inasonga Miezi
Mola Amesha Takabiri
Usijichoshe Halivunjiki Penzi
Ona! Umekosa Nuru
Umekosa Bahati Huna
Unaitwa Kunguru
Ukifika Wananuna
Ndondondo Mwana Chururu
Asie Buzi Wataka Chuna
Mengine Nisikufuru
Hhmm! Hazikukai Maskara
Wala Makeup Zinakushuka
Uso Umekuparara
Mwili Shockup Zimetenguka
Uso Sauti Ya Stara
Pakudeka Unawehuka
Jibwa Koko La Mbagala
Unabweka Na Kubwetuka Wala!
Author Profile
Music Lover || Trouble Maker || Retired Womaniser || Minister Of Blogger Affairs