Men: Increase Performance With This Mixture Ogogoro, Alligator Pepper, Bitter Kola And Water Melon Seed
Today we going to to be looking at a very simple mixture we can use to increase our performance. Now straight to the point we are gonna need four ingredient for this mixture.
1 Bitter Kola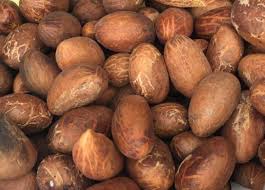 2 Alligator Pepper
3 Water Melon Seeds
4 Ogogoro (Dry Gin)
Now let look at the Mixture procedures, in which quantity we are going to mix the ingredients.
1 get a bulb of alligator pepper, just a bulb, cause it is very spicey, grind it
2 grind some water melon seed to
3 also grind so couples of bitter kola
4 After grinding the 3 ingredients above mix them and turn them into 30cl of Ogogoro also kow as dry gin of your choice, but red bull and Chelsea is more preferable.
But if you can't deal with the dry gin, may for one reason or the other, you can just leave the water melon seed and get only alligator pepper and bitter kola eat them few hours before and you can still archive your desirable result.
Read Also || 5 Foods That Increase Your Bazooka Size Naturally
Author Profile
Music Lover || Trouble Maker || Minister Of Blogger Affairs