Signs To Know If Your Girlfriend Is A Prostitute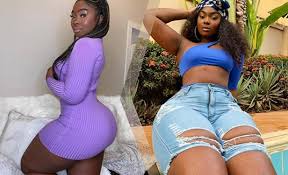 Today we will be looking at some signs that can enable us tell if our girlfriend is a runs girls
1 Meaningless Travel escapades
One popular but overlook sign is that she travels alot and most of the journey are meaningless, so you have a girl that travels for no just cause just but it in the back of your mind you are dating a prostitute. Today you call her she is in calabar, tomorrow she is in Kwara next tomorrow Tokyo, Haba Aunty! Are You The Minister Of Tourism? Asked her like that.
2 She only gives you attention and respect you when she knows you have money
3 She Sleeps In The Afternoon Alot
you girl came visiting your in the late hours of morning, immediately she arrives she took her bath and straight to bed till in the evening, even some one that went for night vigil will no sleep like that.
4 Miracle Worker
you know is she is poor, and she don't have any actual rich relative, and she is not working, yet you always see her with the latest expensive gadget like Phones, designers cloths.
5 Always Visiting her Relatives
You call her, Am in My uncle's house, Text her, am in my cousin place, whatspp her, my nephewjust came back i came to greet him, so am in my mother's father brother uncle's house, Cheeiii sister! Bro you too u need to read the hand writing on the wall
6 She goes Straight to the point
last but not the ending, when she wanna ask your for money, she don't beat around the the bush like shy humble girls do, she ask you straight up and the are very demanding.
Author Profile
Music Lover || Trouble Maker || Minister Of Blogger Affairs